London Server Colocation
Prime Tier III London data centre locations
Cost-effective scalability from one server to multiple racks
Redundant power, cooling and fast network
24/7 on-site security and friendly support
Managed network for high capacity Internet and MPLS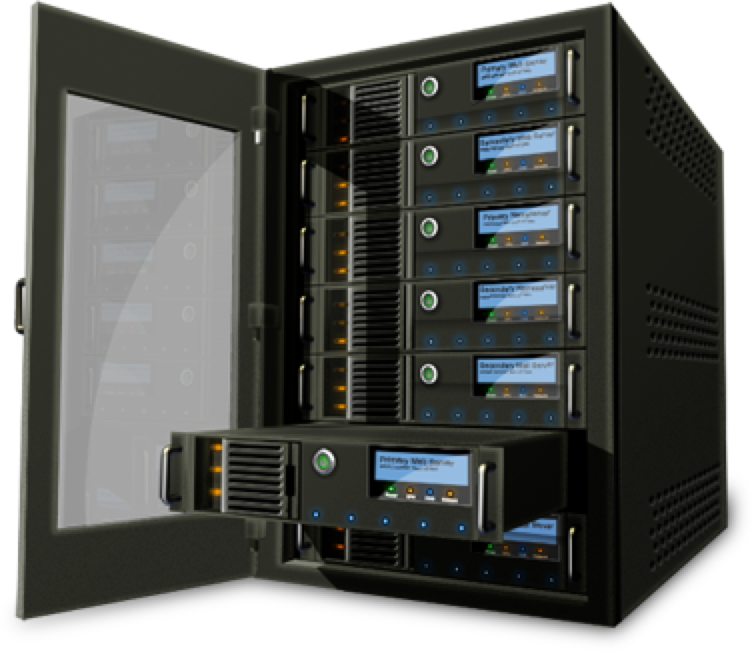 Individual server colocation is ideal for a few servers or devices which need housing in a secure high-availability facility, with fast Internet access and 24/7 monitoring and security for fire and theft protection. Being able to add servers at any time makes this option more cost effective than a dedicated rack when starting out and growing.
Scalable
Start with as little as one server and add more whenever you need, with seamless integration.
High Performance Reliability
Tier III London data centres, redundant power and our own high capacity low-latency network.
Low Cost
Eliminate large upfront fees and paying for reservation of space you may never use.
Secure
Locked cabinets with strict audited access procedures ensures your equipment is safe.
Fully Managed Network
We manage the entire network solution - no need for you to purchase/maintain network devices.
24/7 Support
Network and on-site support. Free hands-on reboots and ad-hoc KVMoIP sessions.
Select the size and peak power consumption of your server:
Note: Multiple servers must be specified and priced individually
Monthly rate:
£20/month
Chargeable power is measured as peak during boot. Setup fee may apply.
Data transfer overages are charged at £5/100GB increments.
Pricing assumes servers are supplied with all required components of mounting kits, rails, screws and other accessories suitable for standard 19 inch wide racks; additional charges will be applied for shelves to securely hold equipment. Tower server assumes 5U height mounted on its side using manufacturer-supplied mounting kit (typically rails); towers at 6U+ occupancy and/or for which a shelf is required will incur additional charges to those shown.
Quick Enquiry
Want to discuss our services further? Contact us using this form, conveniently structured to ask the important questions (* are required fields):
Thank you! Your submission has been received!
Oops! Something went wrong while submitting the form
© 2007-2017 ConnetU Ltd. (company no. 07240948). Registered in England & Wales at 20-22 Wenlock Road, London. N1 7GU.