London IP Transit
Multi-homed blend of 4 premium Tier 1 carriers
Complemented by extensive UK peering
Available in over 15 London data centres
Delivered over IPv4/v6 dual stack MPLS core
Commits start as small as 10Mbps
What is IP transit?
A high-bandwidth symmetrical service used to connect your data centre equipment to the Internet.
How is it delivered?
In any of our on-net points of presence (PoPs), it's just a copper or fibre cross-connect cable to you.
How is transit charged?
Using 95th percentile committed data rate over 100Mbps, 1Gbps or 10Gbps burstable ports.
Does the service require BGP?
No. If you do not have your own AS network, we will assign you static IPs on our address space. We can also announce your own IP ranges on your behalf.
Is the latency good?
We seek low RTTs for critical traffic by using a blend of multiple top global carriers, extensive local peering, and manual routing optimisations made by our NOC.
How reliable is it?
We operate a fully redundant routing platform using multiple carrier-grade vendors to mitigate any weaknesses. Any issues are supported 24/7.
Premium Low-Cost Global IP Transit
4 top global upstreams (see right): Level(3), Telia, NTT and Cogent
Access the entire IPv4/v6 global Internet over best available routes
Multi-homed and dual-vendor for carrier/equipment/site resilience
Peered routes for fewer hops, higher reliability, lower latency
Delivered as BGP, your own IPs announced, or our own static IP
Multi-router and multi-site redundancy and diversity options
Available same day in most major London data centres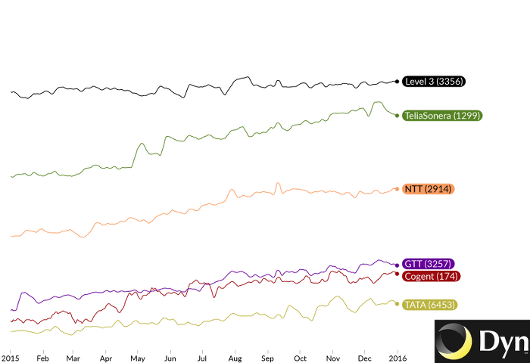 Quick Enquiry
Want to discuss our services further? Contact us using this form, conveniently structured to ask the important questions (* are required fields):
Thank you! Your submission has been received!
Oops! Something went wrong while submitting the form
© 2007-2017 ConnetU Ltd. (company no. 07240948). Registered in England & Wales at 20-22 Wenlock Road, London. N1 7GU.