< Back
UK ISP Censorship: China, or Political One Liner?
Mon, 29 Jul 2013
politics
In the days before the Internet, whilst our European cousins were often liberal in their thinking allowing adult access to pornography, the UK had strictly enforced anti-pornography laws.
A moral charge led the famed anti-porn campaigner Mary Whitehouse in the late 1960s, and the apparent views of the majority of the British Public fed on a diet of outrage by the tabloids stories linking "sex and violence", kept pornography underground. However, the Internet changed all that. Suddenly images that for years had been banned, and subjects that weren't even whispered about behind closed doors in polite society came flooding straight into the living room and worst of all, child pornography exploded using IP transit to bring illegal images from servers hosted in data centres around the globe.
Between the rapid adoption of the Internet and the end of the decade of the 21st Century, porn exploded largely unchecked and was freely available and this access enabled all ages to view hard core imagery.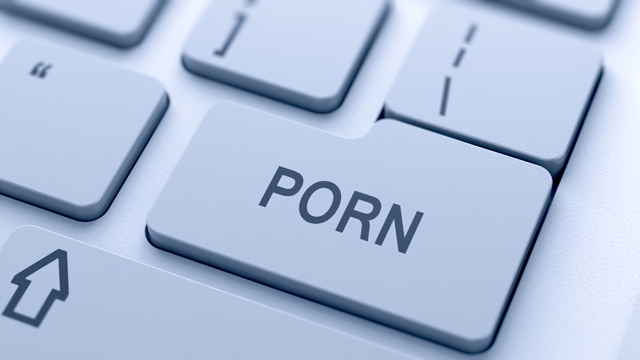 Clearly some control had to be implemented and in 2011 a Code of Practice for adult content filtering was negotiated between the fixed line ISPs and the UK Government in consultation with the UK Council for Child Internet Safety.
The 2011 Fixed Line ISP Code of Practice, whilst identifying the problem and the need for a solution, did not specify any particular technical requirements.
Most ISPs, mindful of a potential poor customer reaction to yet more 'Nanny State' intrusion decided to make it the users' responsibility to actively choose whether to receive adult content or to have filters applied.
But where to go beyond filtering?
The filtering solutions implemented after the 2011 conference largely worked at a device level, but at least one provider offered a network-level solution from the outset. Now the UK Government wants to go further. In July 2013, after a summit with major ISPs and Search Engine Providers, the Government announced that it expects all ISPs to lock down their systems to block anything that could be 'objectionable' unless users have 'opted in' to receive adult content.
How much the Governments' pronouncement is based on sound technical knowledge of practical technical solutions is questionable at best. The ISP route is effectively in place now and just insisting that all ISPs make it an 'opt-in' requirement is unlikely to make much difference to porn traffic.
Between the data centre hosting a web site and illegal content being accessed on a PC or other device there are two primary points where access to material could potentially be stopped; on the search engine or by the user's ISP. If the filters at ISP level are already in place, what about the Search Engines? Throw out the good with the bad.
Search Engines like Google and Yahoo have also been asked to 'act responsibly'
and block offensive URLs at sources, but their first issue is identifying what is 'objectionable'. The simplest websites to block are those with .xxx URLs but there are hundreds of thousands if not millions of porn websites that don't fit this category.
Maybe the solution is to block websites containing the word sex or other undesirable words, anywhere in their content? This approach however would be a blunt instrument and easy to circumvent and would filter out and block access to perfectly legitimate websites with advice on sexual health or contraception that should be available to all ages.
Other sites containing names like Essex or Sussex are also likely be caught and blocked.
Stop one point of access, another soon opens.
Furthermore, whilst ISPs and Search Engines can blacklist and block known undesirable IP addresses or URLs, this does not stop the use of proxies. If a user sends a request to a proxy server which relays it to the banned server, the material will be accessible unless the proxy server is also blacklisted. The problem is that proxy servers are spring up all the time, so identifying and banning them becomes a major and potentially very expensive and continuous exercise for the ISP.
Will the Government initiative make a difference?
It is hard to see how the Government's latest announcement is anything more than political posturing bearing in mind the technical and social challenges of sifting the good from the bad content without blocking access to inoffensive and even valuable information. Despite some ISPs already operating an 'opt in' policy, demand for porn on the net is not even slowing down.
Current estimates show that whilst an estimated 37% of UK families have taken advantage of filters whilst some 70% or men and 30% of women, many aged under 18 still have access to, and regularly watch, adult content.
The Internet Watch Foundation (IWF) estimates there are still some 1 million new sexually explicit images of children posted annually and it is estimated that 30% of all data transmitted across the internet is porn.
Unfortunately, the Government just saying "this is what we want" doesn't make it so. If the demand is there, porn merchants and enlightened users (including those underage and others engaged in illegal activities) will find ways to work around most technical solutions. This makes the government proposal seem much more like political rhetoric, but borderline government-mandated censorship on a Chinese scale, and less like a technically or commercially feasible proposition for the majority of ISPs and the people this is intended to protect.